After a hiatus of several centuries since it was actively practiced, magic is back in early 19th century England. Clarke has created an alternate, magical history, in which England had once been divided between north and south, and a temporal and a fairy kingdom. Stuffy intellectuals satisfy themselves with studying the writings of the past, forming debating societies. But in 1807 a person emerges who dares to actually practice magic.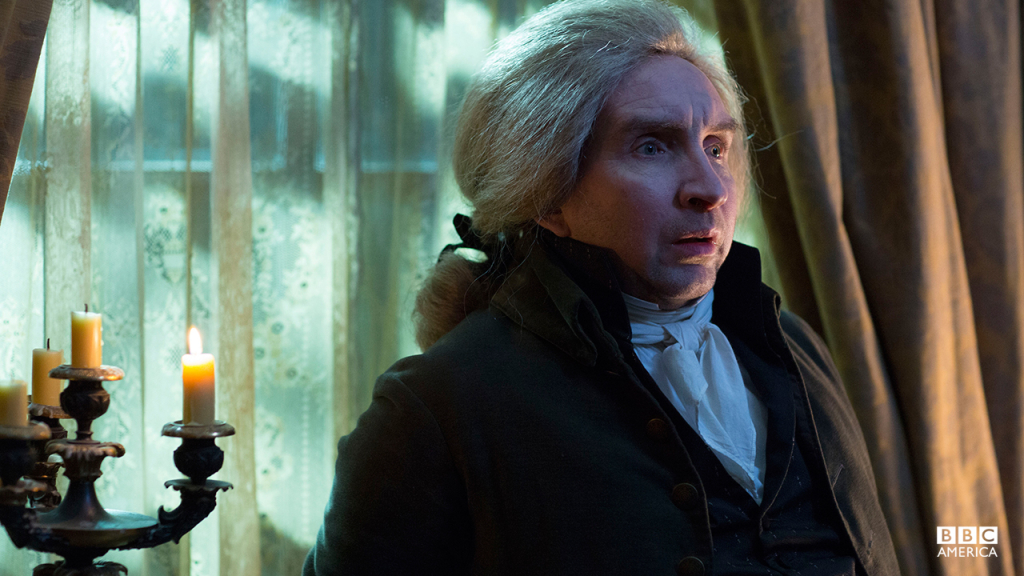 Eddie Marsden as Mr Norrell
- from AMC networks
Mr Norrell is an arrogant fellow, convinced not only that he is the only decent practical magician in England, but that it would be best if he were the only one allowed to practice at all. He proceeds to play politics to sustain, increase and legitimize his monopoly. The emergence of a second practical magician presents a challenge, solved in the short term by taking on Jonathan Strange as a student.
Bertie Carvel as Jonathan Strange
Both magicians want to use their talent for the good of their country, and perform amusing and not so amusing spells on the French enemy. Ultimately they are faced with the growing emergence of a real, powerful, underlying magical realm. It intrudes on their lives and forces them to confront darkness while trying to master the unsuspected reality.
Marc Warren as